Peso From the Heart, Offering Youth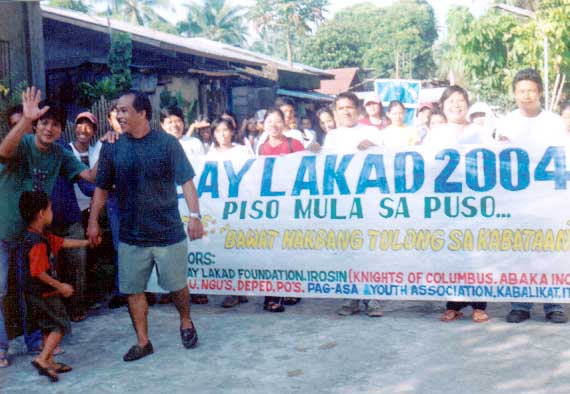 An Heart Walk Foundation led San San Irosin Municipal Social Welfare and Development kaopod an private schools then the public, an Knight of Columbus, non-government organizations, the Department of Education then an other sector pagralakaw nagkaoyon to go on in sin magkonduser poblasyon pakadto with Sanbenon in Barangay San Monbon September 27, 2004 boiled grains of corn to an early six o'clock.
An ralakaw with the theme "Piso From the Heart, Offering Youth" pinartisiparan students san san san Irosin Holy Spirit Academy, Gallanosa National High School, College of Irosin Veritas, an employee san san Irosin Local Government, an group hali hemp Pvt.
SK, the then Health Care Workers Day, then the deputy national agencies in San Irosin.
San Katuyohan any activity an unnamed sin accumulate funds for projects in the Economic Development and Educational Assistance san teens to an 0ut-of-School Youth.